| Size | Width (mm) | Height (mm) | Headboard Height (mm) |
| --- | --- | --- | --- |
| Single 3ft | 953mm | 1320mm | 800mm |
| Small Double 4ft | 1258mm | 1320mm | 800mm |
| Double 4ft6 | 1410mm | 1320mm | 800mm |
| King 5ft | 1562mm | 1320mm | 800mm |
| Super King 6ft | 1866mm | 1320mm | 800mm |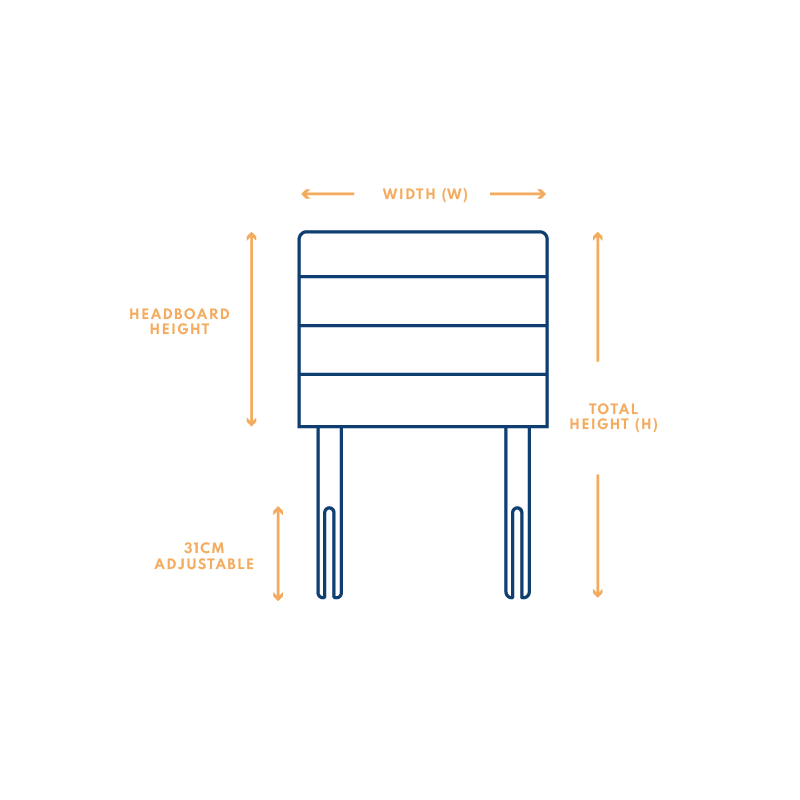 | Size | Width (mm) | Height (mm) | Headboard Height (mm) |
| --- | --- | --- | --- |
| Single 3ft | 953mm | 1320mm | 800mm |
| Small Double 4ft | 1258mm | 1320mm | 800mm |
| Double 4ft6 | 1410mm | 1320mm | 800mm |
| King 5ft | 1562mm | 1320mm | 800mm |
| Super King 6ft | 1866mm | 1320mm | 800mm |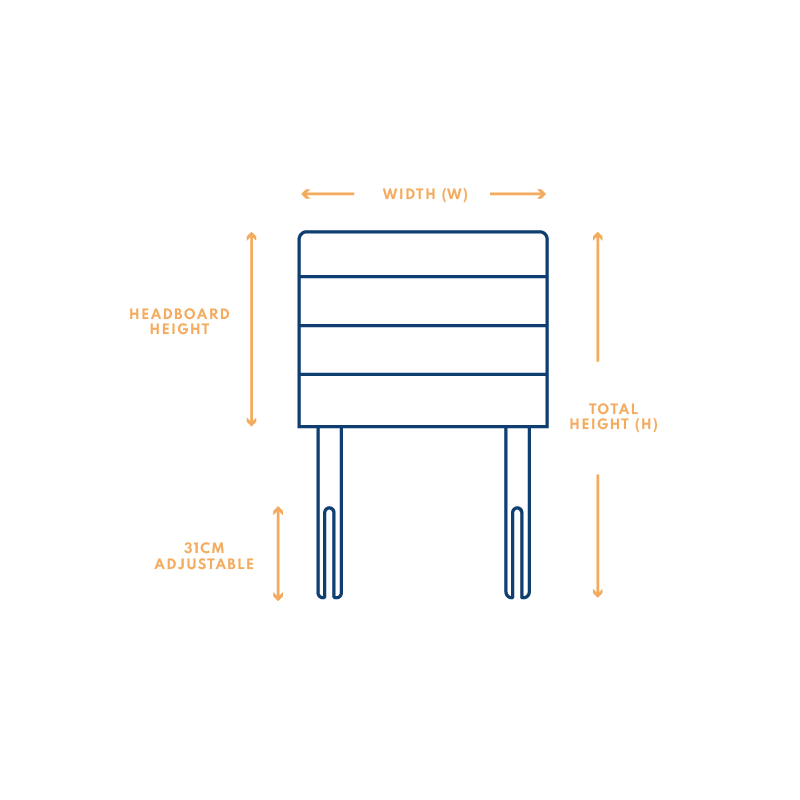 A handmade, upholstered headboard with button tufting and an attractive studded border.
The headboard has a classic design, complimenting both contemporary and traditional décor. This handcrafted headboard features a 15mm thick wooden panel, supplied with strong mahogany struts to ensure sturdiness once installed. The 35mm deep foam padding makes reading a book or sitting up on the bed comfortable.
A high-quality fabric finish crowns this stunning headboard. We offer a wide selection of colours for you to choose from, whether it is muted tones or a pop of colour that you desire. Our hard-wearing, supple fabrics have something for every style need and preference.
We take great care in constructing our headboards from start to finish. We take pride in our precision work which shows in the fabulous finish and intricate design details of our headboards.
The headboard is available from single to super king sizes, and it is suitable for all standard bed bases.
100% secure payments
Country of Manufacture

UK
Ratings & Reviews for Presley Headboard 80 cm