| Size | Width (mm) | Height (mm) | Headboard Height (mm) |
| --- | --- | --- | --- |
| Single 3ft | 953mm | 1120mm | 600mm |
| Small Double 4ft | 1258mm | 1120mm | 600mm |
| Double 4ft6 | 1410mm | 1120mm | 600mm |
| King 5ft | 1562mm | 1120mm | 600mm |
| Super King 6ft | 1866mm | 1120mm | 600mm |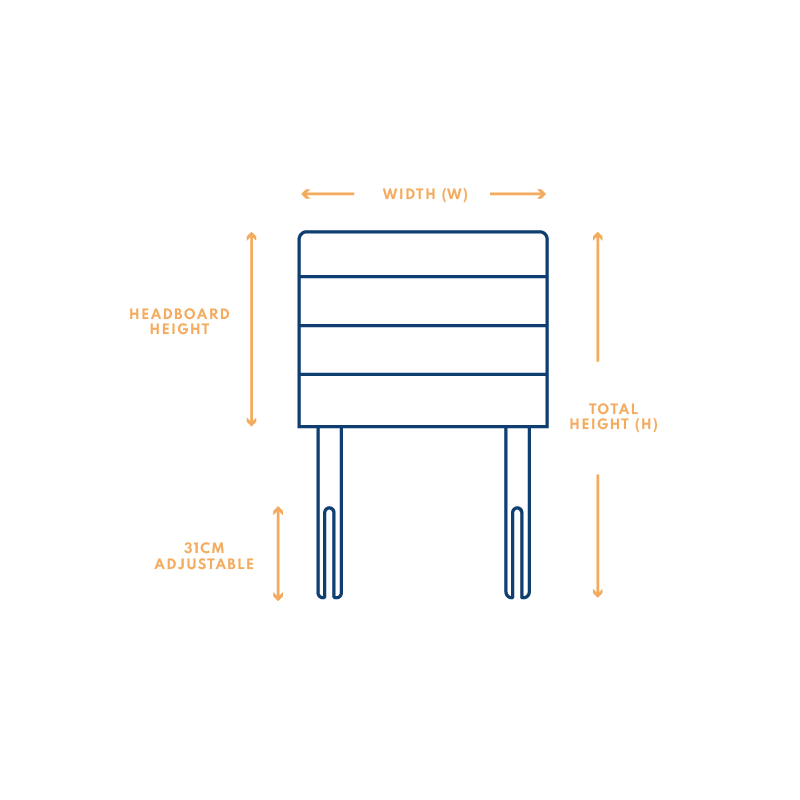 | Size | Width (mm) | Height (mm) | Headboard Height (mm) |
| --- | --- | --- | --- |
| Single 3ft | 953mm | 1120mm | 600mm |
| Small Double 4ft | 1258mm | 1120mm | 600mm |
| Double 4ft6 | 1410mm | 1120mm | 600mm |
| King 5ft | 1562mm | 1120mm | 600mm |
| Super King 6ft | 1866mm | 1120mm | 600mm |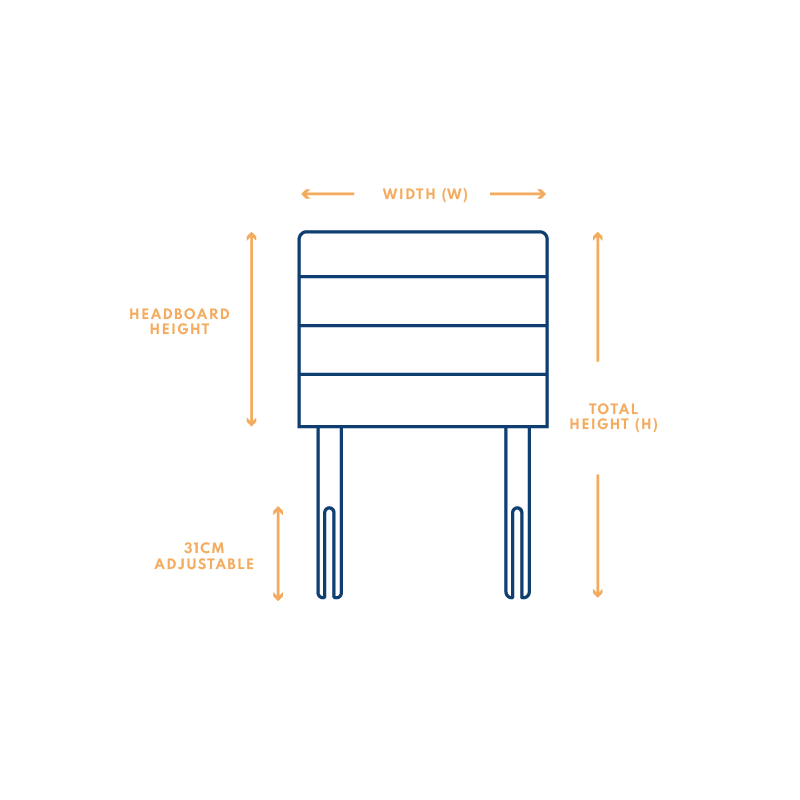 A beautiful, handmade headboard with a contemporary vertical line design.
The headboard is made of a 15mm thick wooden panel and 35mm deep foam padding that is comfortable to lean against when sitting up in bed. The headboard is also supplied with solid mahogany struts for a sturdy installation.
The headboard is handcrafted and upholstered using the finest quality fabrics. Each headboard can be customised by choosing your preferred colour from a range of on-trend colours we have on offer. You can also choose your fabric from our selection of stunning fabrics, such as Firenza Velour, Eire Linen and Pure Pastel Cotton to name just a few. 
Available in sizes from a single (3ft) to a super king (6ft) bed, this stylish headboard will fit any standard UK size bed. The headboard is 60cm high.
Country of Manufacture

UK