| Size | Width (mm) | Height (mm) | Headboard Height (mm) |
| --- | --- | --- | --- |
| Single 3ft | 953mm | 1120mm | 600mm |
| Small Double 4ft | 1258mm | 1120mm | 600mm |
| Double 4ft6 | 1410mm | 1120mm | 600mm |
| King 5ft | 1562mm | 1120mm | 600mm |
| Super King 6ft | 1866mm | 1120mm | 600mm |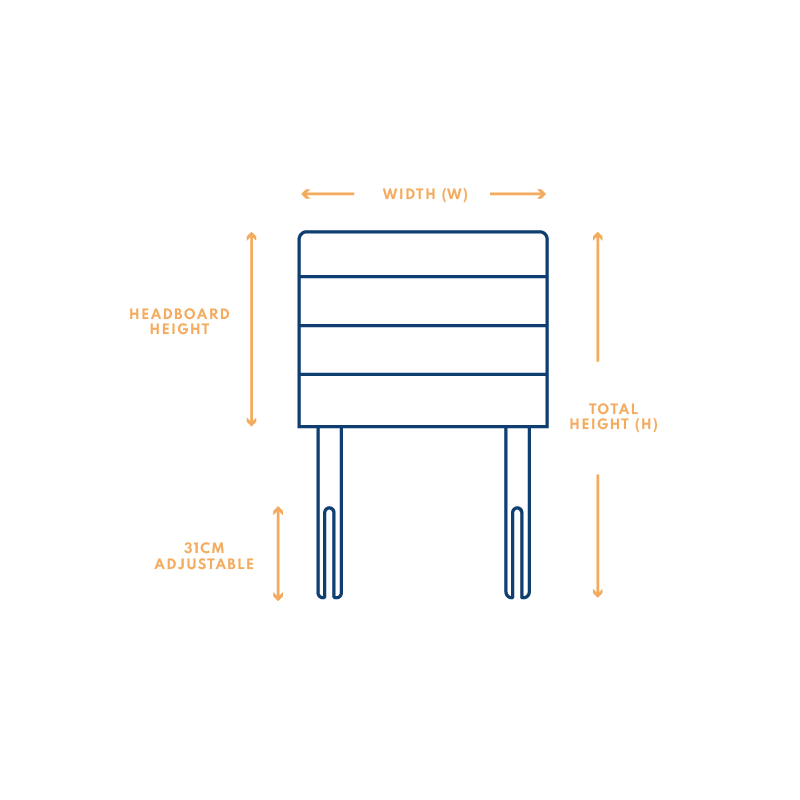 | Size | Width (mm) | Height (mm) | Headboard Height (mm) |
| --- | --- | --- | --- |
| Single 3ft | 953mm | 1120mm | 600mm |
| Small Double 4ft | 1258mm | 1120mm | 600mm |
| Double 4ft6 | 1410mm | 1120mm | 600mm |
| King 5ft | 1562mm | 1120mm | 600mm |
| Super King 6ft | 1866mm | 1120mm | 600mm |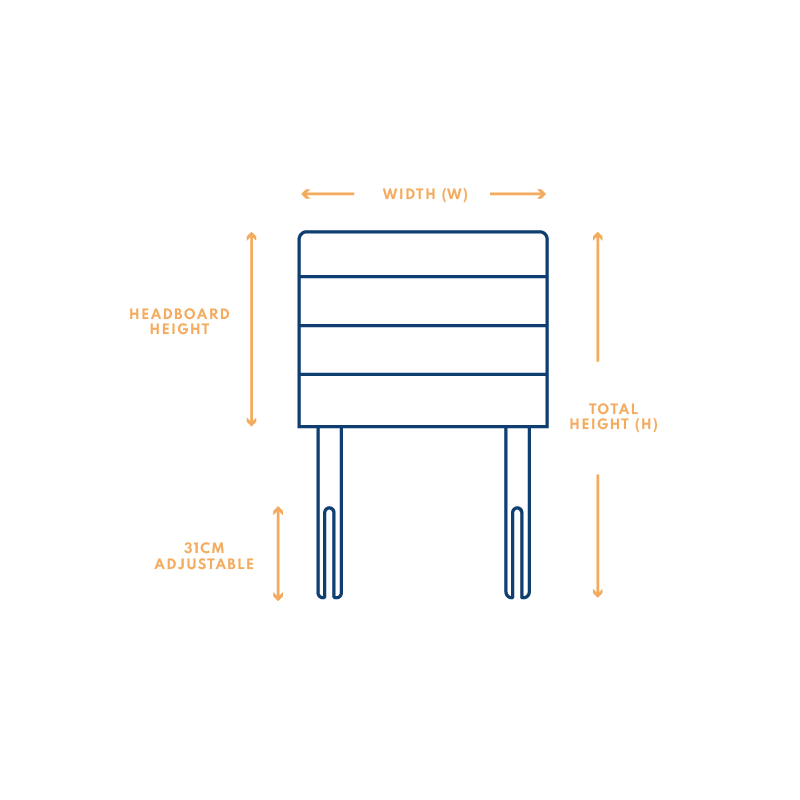 Wallace Twill is a high quality, high texture hard wearing upholstery fabric with a twilled weaving pattern. The hand woven appearance is particularly well suited to traditional homes and farmhouses. Originally created in the 18th century as a durable fabric which could stand up to the harsh winters of the Scottish islands, Twill was soon exported to the mainland and beyond. To ensure the colour is right for you, we offer fabric samples for each of our stylish fabrics and colours.
Hand crafted with an attractive large square design with attractive lines accentuated with our extra thick padding. The headboard also features handmade fabric buttons for an extra touch of luxury.
The sturdy headboard is made from a 15mm thick wood panel and 35mm deep reflex foam padding providing comfort and support when sat up in bed.
The headboard is hand crafted in the UK and features a chunky 15mm wooden panel, that can be fitted universally to any standard divan or frame.
Country of Manufacture

UK