| Size | Width (mm) | Height (mm) | Headboard Height (mm) |
| --- | --- | --- | --- |
| Single 3ft | 953mm | 1320mm | 800mm |
| Small Double 4ft | 1258mm | 1320mm | 800mm |
| Double 4ft6 | 1410mm | 1320mm | 800mm |
| King 5ft | 1562mm | 1320mm | 800mm |
| Super King 6ft | 1866mm | 1320mm | 800mm |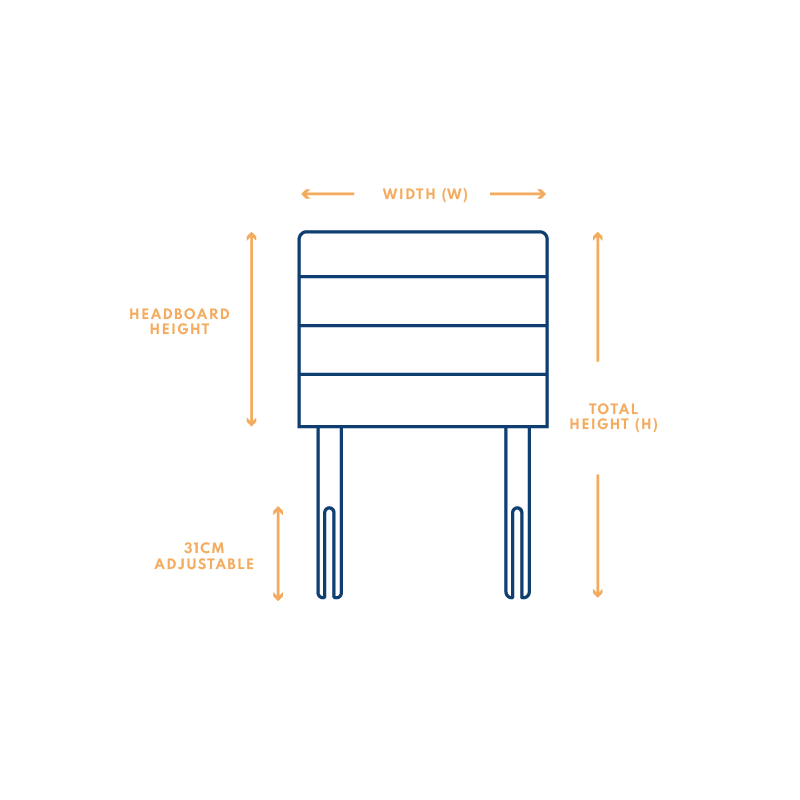 | Size | Width (mm) | Height (mm) | Headboard Height (mm) |
| --- | --- | --- | --- |
| Single 3ft | 953mm | 1320mm | 800mm |
| Small Double 4ft | 1258mm | 1320mm | 800mm |
| Double 4ft6 | 1410mm | 1320mm | 800mm |
| King 5ft | 1562mm | 1320mm | 800mm |
| Super King 6ft | 1866mm | 1320mm | 800mm |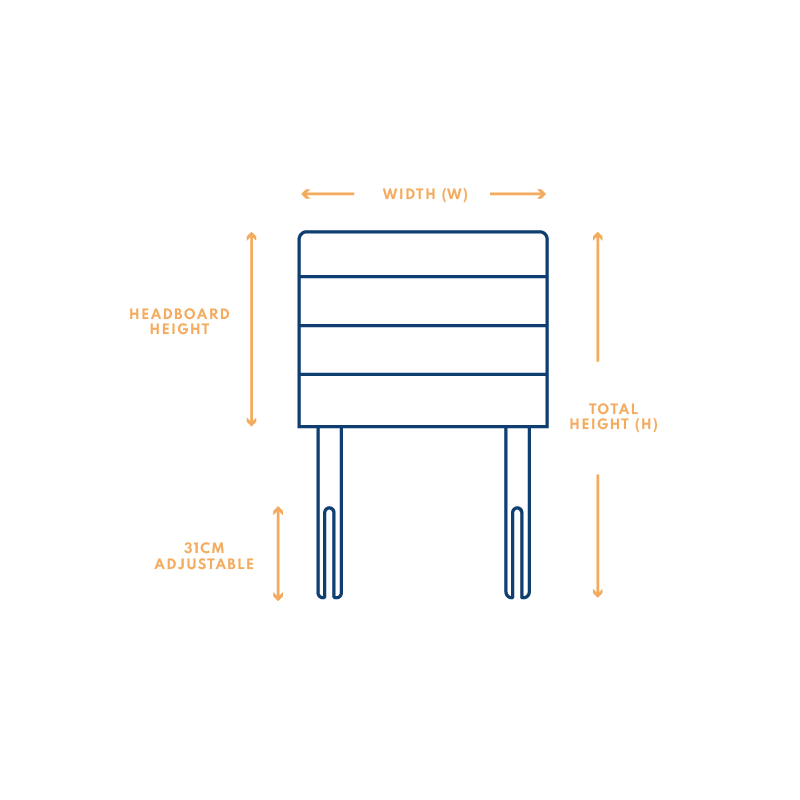 Kimiyo is a luxurious soft touch upholstery fabric with a hand woven look and slight texture. The fabric has an ultra-smooth feel and exudes quality from a distance and up close. The inspiration for Kimiyo comes from 15th Century Japan. To ensure the colour is right for you, we offer fabric samples for each of our stylish fabrics and colours.
A beautiful hand crafted headboard with an intricate Chesterfield inspired design. The elegant design exudes style making the headboard a stunning focal point of any bedroom.
The headboard features a wealth of handmade fabric buttons further enhancing the premium aesthetics. High quality materials have been used throughout and high standards of workmanship ensure the headboard is built to last.
The headboard is hand crafted in the UK and features a chunky 15mm wooden panel, that can be fitted universally to any standard divan or frame.
100% secure payments
Country of Manufacture

UK
Ratings & Reviews for Monroe Headboard 80 cm