| Size | Width (mm) | Height (mm) | Headboard Height (mm) |
| --- | --- | --- | --- |
| Single 3ft | 953mm | 1320mm | 800mm |
| Small Double 4ft | 1258mm | 1320mm | 800mm |
| Double 4ft6 | 1410mm | 1320mm | 800mm |
| King 5ft | 1562mm | 1320mm | 800mm |
| Super King 6ft | 1866mm | 1320mm | 800mm |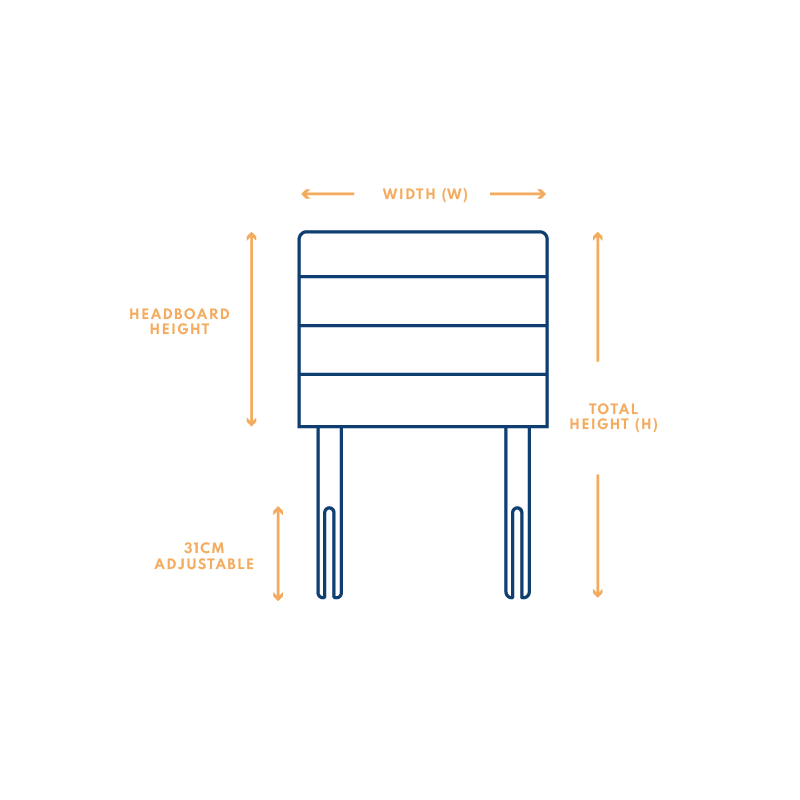 | Size | Width (mm) | Height (mm) | Headboard Height (mm) |
| --- | --- | --- | --- |
| Single 3ft | 953mm | 1320mm | 800mm |
| Small Double 4ft | 1258mm | 1320mm | 800mm |
| Double 4ft6 | 1410mm | 1320mm | 800mm |
| King 5ft | 1562mm | 1320mm | 800mm |
| Super King 6ft | 1866mm | 1320mm | 800mm |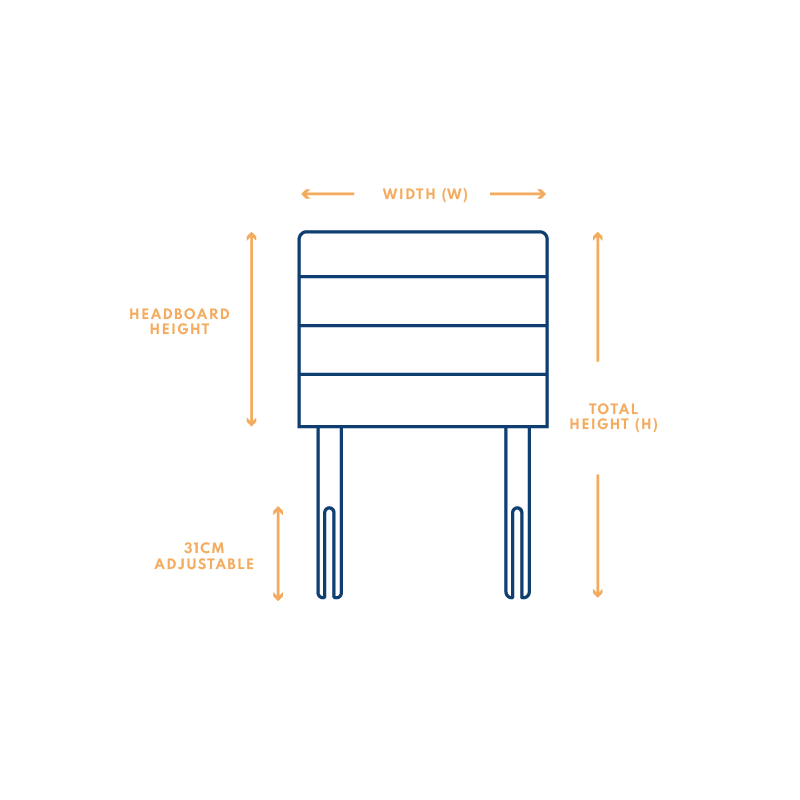 A handcrafted headboard with a contemporary vertical line design.
This beautiful headboard will make a striking focal point in any bedroom. It is available in various colours and ten stylish fabric finishes (from Kimiyo Linen, Plush Velvet to Saxon Twill to name a few) so that each headboard can be customised to meet your style and colour scheme.
This stunning, upholstered headboard is constructed with 35mm deep foam padding, providing comfort and support when sitting up or reading in bed.
The headboard features a 15mm thick wooden panel and it is supplied with solid mahogany struts to ensure sturdiness and stability once installed. The headboard is available in sizes from single to super king – it is 80cm high, its width depending on the bed size chosen.
The headboard can be fitted to any standard UK size divan or bed frame.
100% secure payments
Country of Manufacture

UK
Ratings & Reviews for Grant Headboard 80 cm