| Size | Width (mm) | Height (mm) | Headboard Height (mm) |
| --- | --- | --- | --- |
| Single 3ft | 953mm | 1320mm | 800mm |
| Small Double 4ft | 1258mm | 1320mm | 800mm |
| Double 4ft6 | 1410mm | 1320mm | 800mm |
| King 5ft | 1562mm | 1320mm | 800mm |
| Super King 6ft | 1866mm | 1320mm | 800mm |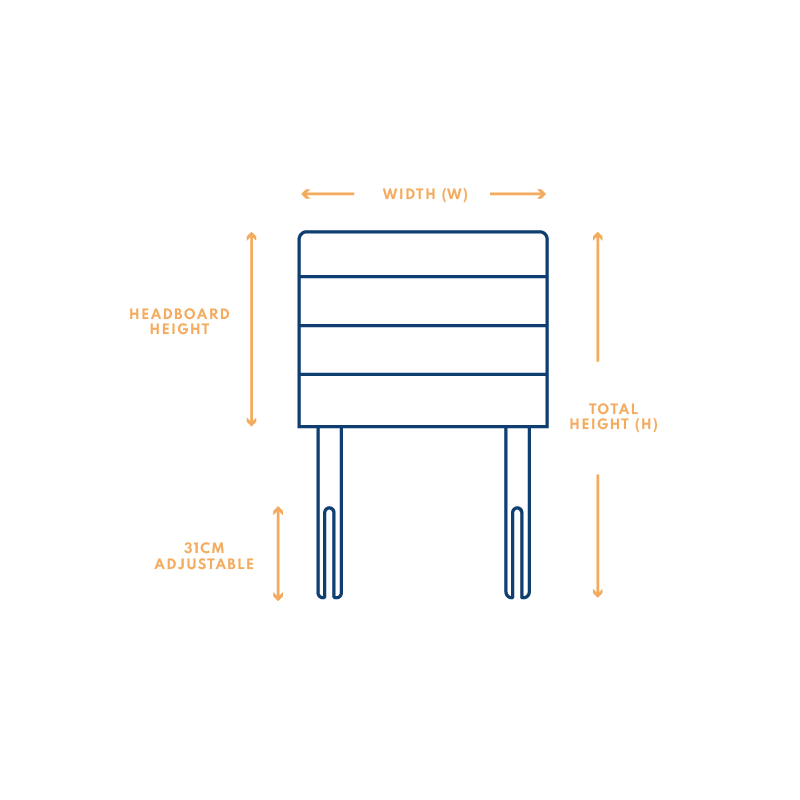 | Size | Width (mm) | Height (mm) | Headboard Height (mm) |
| --- | --- | --- | --- |
| Single 3ft | 953mm | 1320mm | 800mm |
| Small Double 4ft | 1258mm | 1320mm | 800mm |
| Double 4ft6 | 1410mm | 1320mm | 800mm |
| King 5ft | 1562mm | 1320mm | 800mm |
| Super King 6ft | 1866mm | 1320mm | 800mm |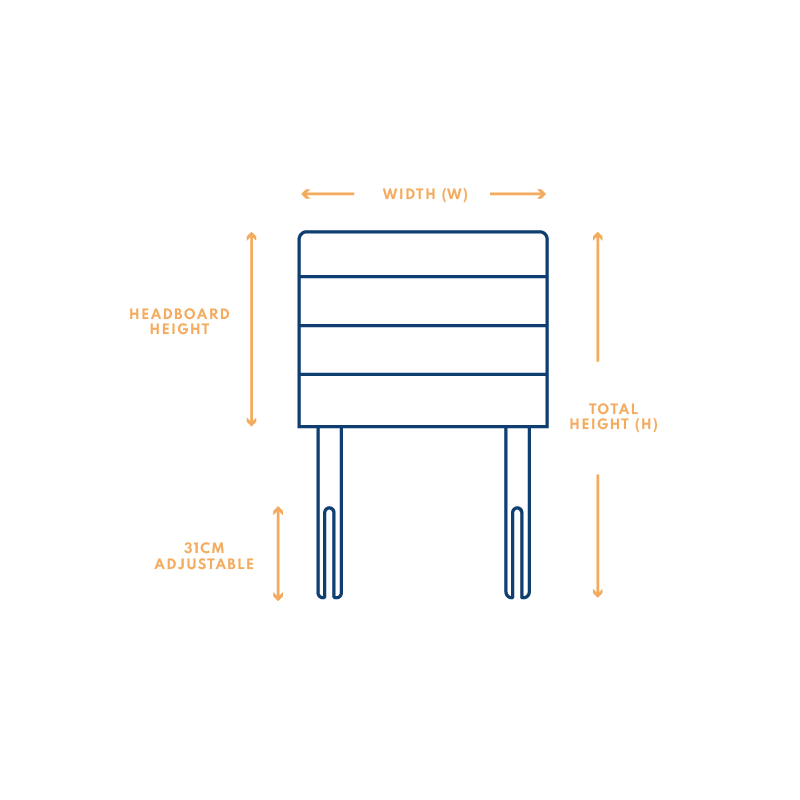 Malham Weave is a high thread count linen upholstery fabric, with a traditional straight line thread and textured appearance. Designed to provide a high end look at a reasonable price, Malham Weave's roots date back to the early 19th Century. To ensure the colour is right for you, we offer fabric samples for each of our stylish fabrics and colours.
Hand crafted with an attractive large square design with attractive lines accentuated with our extra thick padding. The headboard also features handmade fabric buttons for an extra touch of luxury. The sturdy headboard is made from a 15mm thick wood panel and 35mm deep reflex foam padding providing comfort and support when sat up in bed.
The headboard is hand crafted in the UK and features a chunky 15mm wooden panel, that can be fitted universally to any standard divan or frame.
100% secure payments
Country of Manufacture

UK
Ratings & Reviews for Caine Headboard 80 cm